Services
Your event is important and we understand that. We offer a variety of services to help you plan a successful function.
Professional Auctioneer
The live auction is typically one of the main money makers of any fundraiser. A professional fundraising auctioneer will captivate your audience and entice them into the bidding. I am an experienced professional auctioneer who specialize in fundraising auctions. I will sell your items like they are my own, and always strive for maximum return. I am experienced in Fund-a-Need, Head or Tails, raffles, and many other scenarios where you require a dynamic presence at your event.  If you have an original idea for a fundraising component during your event I can help make it happen.
Ringmen
Many events require a ringman due to the number of guests and venue size.  A ringman is the auctioneers eyes and ears out in the crowd and works with the auctioneer to catch bids. The ringman will keep your audience engaged during the live auction and be there to encourage them to bid just one more time.
Master of Ceremonies
Jim Giroux the Auctioneer is an experienced master of ceremonies.  I will keep the event on schedule, running smoothly, and engage the audience.  I can provide you with a charismatic master of ceremonies who can keep your audience entertained, and your program on track.
Auction Consultation
A well-planned event is the key to a successful fundraiser. I can meet with your planning committee to brainstorm ideas and customize your event. I can offer suggestions and ideas to make your event unique. Specializing in:
live auctions
silent auctions
procurement of items
raffles
sale order
fund-a-Need
event timelines
My goal is to help you have a successful event!
Charity and fundraising auctions
Charity auctions are very near and dear to me. Over the years, I have had the opportunity to work with many organizations and continue to add new ones to an ongoing list. Here are some charities I have provided auctioneering services to in the past: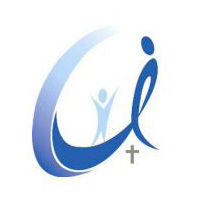 Our Lady of the Assumption School
Alberta Children's Hospital
Crohn's and Colitis Canada
Helping Families Handle Cancer
Northern Lights Health Foundation
Juvenile Diabetes Research Foundation
Canadian Diabetes Association
Glenbow Elementary School
Children's Wish Foundation
Boys and Girls Clubs of Calgary
Mel and Lee's Car Shows for Charity
Various Church and Service organizations