Jim Giroux, Auctioneer
…the first choice of many who demand that their fundraising event is successful.
Welcome
Your event will be a success! You and your team have worked diligently on planning to insure it. Who you rely on to raise all your money is one of the most important decisions you will make. Jim Giroux the Auctioneer has 20 years of fundraising auction experience. This experience combined with charisma, charm and light-hearted attitude will provide you a professional, family-friendly service you will be proud of. When you ask Jim why you should choose him to be your auctioneer he will say:
"I sell every items as if it were my own, and my grandmother is watching me"
-Jim Giroux
Giving Back
Jim Giroux the Auctioneer is committed to giving back to the community. Revenue from my services are donated to the Infinity Community Fund. These funds go directly back to the Calgary community through various charitable organizations dedicated to helping Calgarians.
Why Hire A Professional Auctioneer?
An experienced professional auctioneer will get you maximum results for your fundraising event. Jim is  able to create the buzz and enthusiasm required to make the atmosphere so captivating and exciting that the crowd is compelled to bid on the item being sold. When the auctioneer can entice two or more bidders, and allow them to battle it out for the same item, it drives up the price.  This atmosphere is best created in a live, open, competitive bidding environment.  A live auction has the potential to generate more money than initially anticipated and is an exciting part of the event.
Ensure your event reaps maximum results by trusting the live auction to a professional auctioneer. Call now for your consultation (403) 614-9199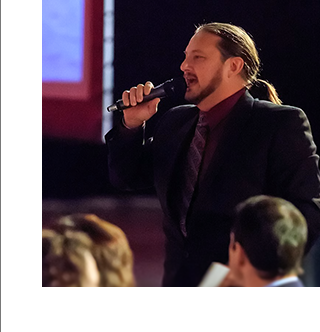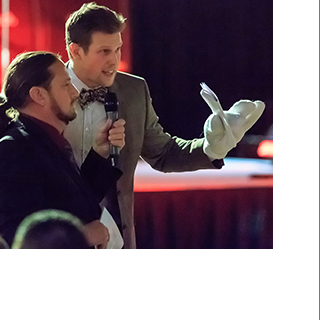 Why have a Live Auction?
Hosting a live auction generates significant revenue with minimal volunteer time. Live auctions can be orchestrated within shorter time frame – a couple of months or even a few short weeks – depending on the size of your event and venue. Items sold via the live auction process raises more money than many other methods including silent auctions and on-line auctions. This combined with  your guests being entertained and engaged in the live bidding, will bring an exciting vibe to your event.